Nils Perrot began to play the trumpet at the age of seven. After the obtention of the Matura Diploma in music he began his professionnal studies at the Haute Ecole de Musique de Lausanne in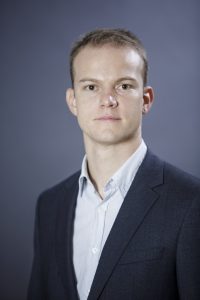 the class of Olivier Antony Theurillat. In June 2008 he obtained the Master of Arts in musical pedagogy. He won the place of trainee trumpet player at the Orchestre Symphonique de Bienne for the season 2007-2008 and he's substitute at the Orchestre Symphonique du Jura as well as at the Ensemble Symphonique Neuchâtelois. In 2009 Nils Perrot achieved an ERASMUS exchange at the Royal Academy of Music of London in the classes of Roderick Franks, James Watson and Mark David.
Since 2013 he's member of the brass quintet Opus 5.
Nils Perrot is regulary asked as an expert for several competitions.
Besides playing trumpet, Nils Perrot obtained a Certificate of higher studies of wind orchestra conducting with the congratulations from the jury.
He taught trumpet at the Conservatoire de Fribourg and since 2022 has been the pedagogical director of this institution.
He's President of the music commission of the "Société Cantonale des Musiques Fribourgeoises".